Springfield Place
Facility Amenities
Residents are provided with a facility that is maintained, cleaned and attended to with preventative and ongoing facility maintenance under the direction of the Executive Director who is accountable to the Kin Place Board. Residents can expect that repairs to their suites and common areas will receive prompt attention and that safety items and plant operations will be monitored regularly.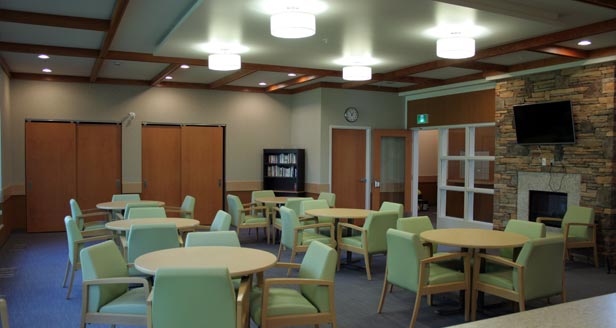 Springfield Place is the home address for residents of 24 apartments. The entrance to the 26,000 square feet ground floor building is conveniently accessed from Main Street which leads to a welcoming front entrance, parking stalls and landscapes grounds. The housing complex has individual thermostats in each apartment, access to common meeting rooms, abundant natural light, a state of the art kitchen, accessible and age-friendly doorways, entrances and common spaces. Rectangular in shape, Springfield Place is divided into two separate but integrated components – one that houses 12 suites and common space for independent living, and another that provides 12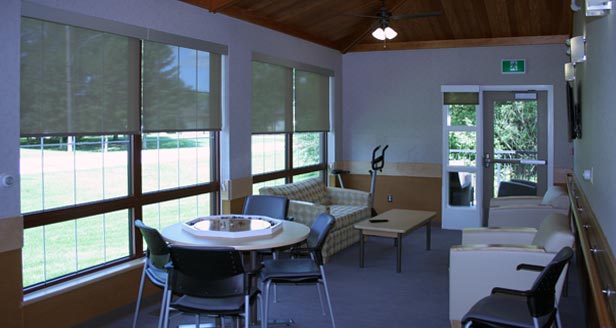 suites and common space for supportive living.

Springfield Place offers a secure environment with leisure and recreation activities as well as entertainment. Our congregate social environment is specifically designed for seniors.
Facility Plans